We Are The Hickory Wind Band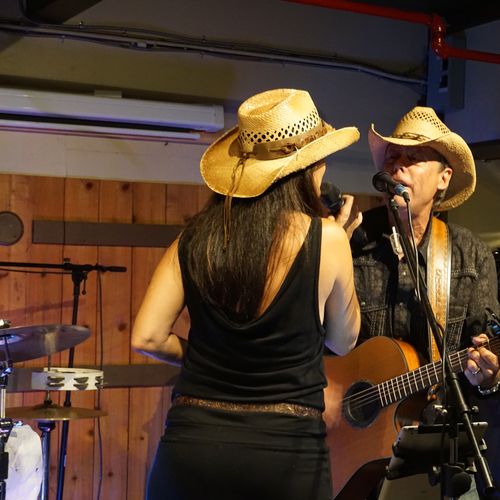 Deborah Lynn & HWB
HWB has played for audiances across the US through Nashville on to the West Coast. Deborah Lynn is a recording artist from Nashville and worked with the crew at the County Q, Gary Morse was the production manager, pedal steel player with Brooks & Dunn.  Deborah Lynn continues to entertain audiences of all ages along with her husband Dave around Southern California. The two also write their own original songs.  Hickory Wind is a sound 7-piece band that consist of lead guitarist, bassist, drummer, pedal steel, keyboard and fiddle with lead vocalist and harmonies.  We work hard to provide crowd pleasing entertainment, from fairs to outdoor concerts, festivals, rodeos, good old honky tonks, weddings, concerts in the park, casinos, private and corporate events.  Our music lends itself toward the Nashville sound of Country while blending Rock, Pop and Americana gearing your choice of music to your audience.  Special request are welcome!
Lyn studied at Belmont University School of Music Business in Nashville right near Music Row.  Her focus on music/artist management, marketing and promotions, sound, recording, stage and of course vocals has opened many doors to live music entertainment through out her musical career!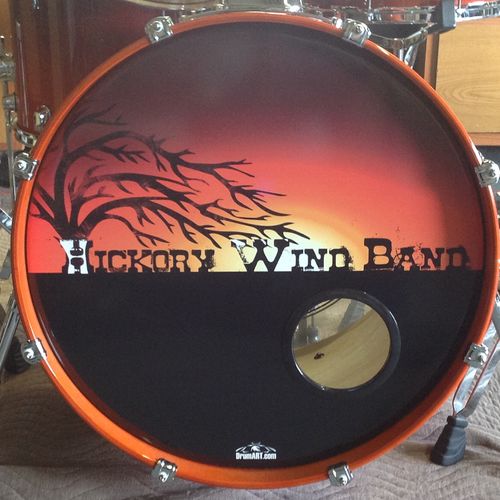 The Band
With 12 years, hundreds of songs, and several hundred+ shows under their belts, Deb and The Hickory Wind Band take their audiences on a musical journey with some old-time country classics and some more modern country hits, also blending both rock and pop tunes.  What started out as a classic country music band along with Military friends, their traditional country sound remains an influence within their music.  The country music genre has evolved to become what we know today as modern country music and HWB works to bring that sound to their audience.  Their repertoire has slowly progressed into the melting pot of modern, popular country hits that you hear today.  HWB today features a husband-and-wife duo teamed with the best musicians and friends playing the classic Nashville sound that inspires them to share their musical love and energy across the US through Nashville on to the West Coast.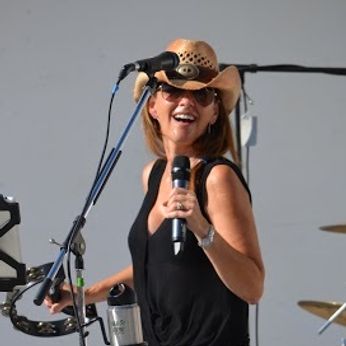 Full-Service Entertainment
At our core, we are a tight 6-piece country band playing your favorite top 40 modern country hits mixed with some all-time classic favorites blending the Nashville sound of Country, Southern Rock, Americana & Pop. We understand that some events call for larger or smaller acts. So, we have full, customizable shows. Also, we can provide sound and lights (and the appropriate tech staff), and/or D.J. services and country dance lessons from line dance, two step and the swing (all optional). We are the one source to make your event a success.
The Cowtown Hustle and/or Gambling Casino
Every year, companies look for a fun way to kickoff their annual and/or quarterly sales meetings. The Cow Town Hustle and/or Gambling Casino is a fun way to get all personnel involved and build camaraderie throughout the day and on into the evening. A chili cook-off, BBQ Ribs, baked beans and corn bread - there are even food options for us crazy health nuts such as vegans and vegetarians - enabling everyone to enjoy a mighty fine sales kickoff which will entice sales support, HR, order processors, QC, warehouse personnel and even your "C" level executives. Remember that every employee is a "key" resource to your success. Relationship building is a major factor in the success of any business, not only in the field but in the office. Getting to know your support team (and them getting to know you) helps the whole team to get their job done in a seamless and professional manner. It is also a way to help alleviate the daily ruts we tend to get ourselves into in the workplace. 
Deb Shepard & The Hickory Wind Band can help bring some fun and entertainment to your next boring annual and/or quarterly sales kickoff. Not only do we provide live music, stage, dance instruction, lights, and sound, we can also help you with the timeline for your event throughout the day. From horseback riding, poker tables, and mechanical bulls, you can take this to any level for a fun event that we call the Cow Town Hustle Gambling Casino. In addition, we even provide a dance instructor for the two-step, swing dance, line dance, etc., while getting anyone involved at any level of dance. You may even have some of your own talented musicians that would like to join in on stage. 
We do our best to make the planning of your events less complicated and worrisome. For more information, please give me a call at 949-291-1642 or email bookings@thehickorywindband.com.
Private Parties
From weddings, anniversaries, birthday celebrations, etc. we've got it covered!  Choosing a band for your special event is one of the most important choices you'll make, with the exception of the wedding dress and venue!  During your planning process, we want you to feel confident in you music selection.  We play a wide range of songs that will help to make your celebration one to remember.  We are also happy to learn new tunes that are not on our list which will enable you to customize your song selection. In addition, we provide a professional sound system, lights, wireless mic for announcements and on-site tech is also included. Line dance lessons and DJ services may be added.  So you can relax, enjoy your event and put on your heels or get your boots shined up for an all new entertainment experience, one that will keep your guests on the dance floor and wanting more.  Deb Shepard & Hickory Wind are known for our professionalism and providing live memorable entertainment.  References available upon request.
GigSalad Top Performer Badge
Reviews
Borrego Days Desert Festival 2022
Great music and really connected with the crowd!!!
What a fun day! There was so much to do from food vendors, an antique car show, a kids' play area to live music. We had a blast and the band was so easy to work with and was completely welcomed by over 1,500 people at the festival. People were up dancing, singing along with the music and clapping for this high energy performance. Deb and HWB put on a great performance. I hope we can work together again and we hope to see them back soon in Borrego.
Reviewer: Steven R
Event Date: October 22nd, 2022
Services Provided: Country Band, Cover Band
Rating: 5 out of 5
Deborah Lynn & HWB is #1 on LinkedIn  
We're trending on LinkedIn.  We got over 3,500 views for a post created 3 weeks ago, and we have over 300 views so far of a post re-shared about the band on LInkedIn as of May 12, 2021.  The link is below, but right now we're trending number one for the following: #music (4.5M hits), #musicians (24k hits), #corporateevents (26k hits) and #events (23k hits).  
https://www.linkedin.com/pulse/cowtown-hustle-andor-gambling-casino-night-hickory-hickory-wind/?trackingId=B25YM%2Fr%2BT4SRGJmKYq63OA%3D%3D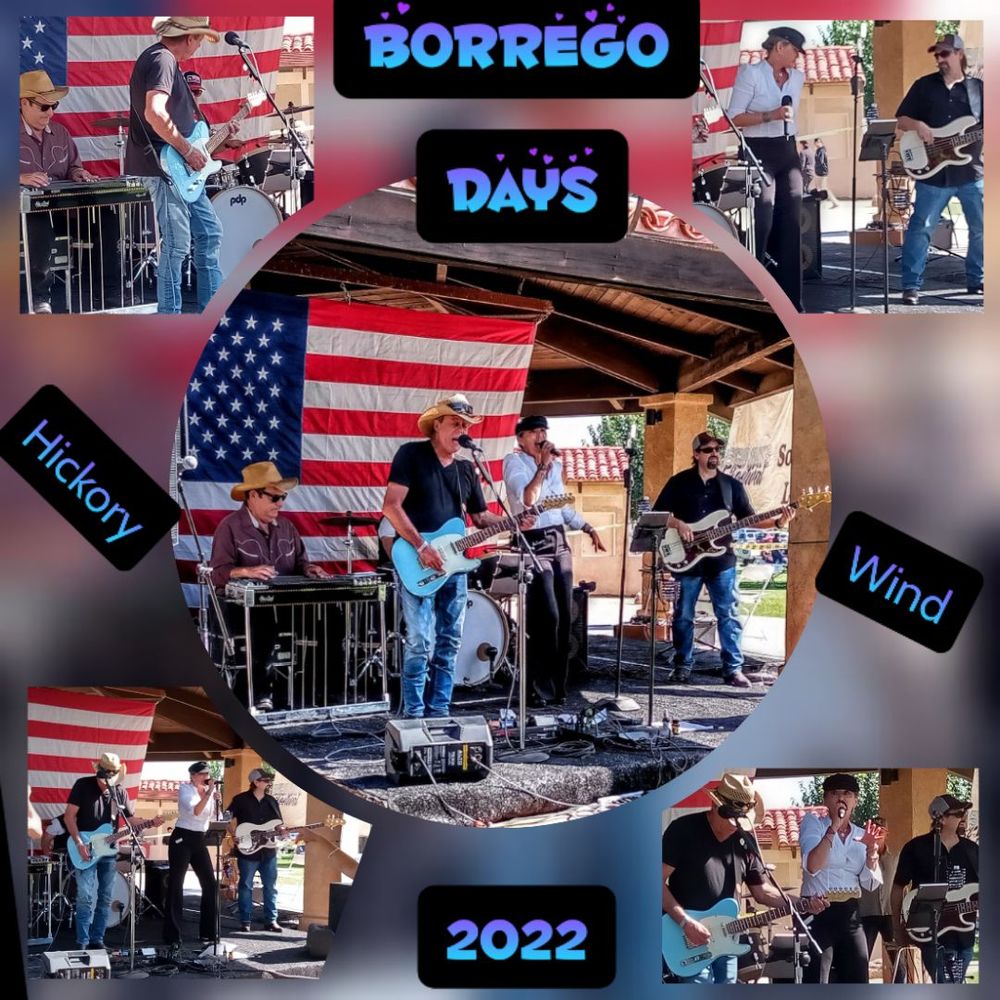 FAN REVIEWS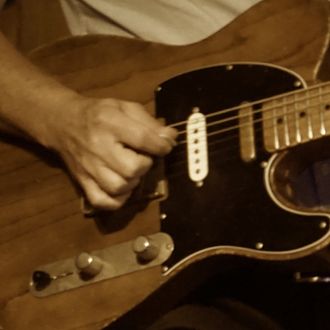 Encinitas, Ca.
"Deborah & The Hickory Wind Band's amazing harmonies make you want to sing along and be part of the band.  Deb engages the crowd with music that makes you get up off your seat and dance. Thank you HWB for an awesome country music sound and entertainment experience." 
Mary Jane Whitler-Fisher, American Legion National Headquarters!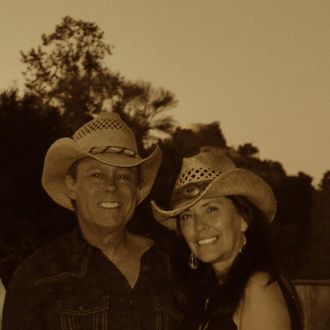 Oceanside, Ca.
"We have NEVER had a band that had so many people up dancing, people of all ages!  With a captive audience of the young at heart!  You are truly one of the best bands in Southern Cal.  Thanks for being such a huge part of our event." 
Cathy
Lake Forest, CA
My wife and I travel all over So Cal for local live music, and once we heard that the Hickory Wind band was performing nearby, we decided to stop in and check them out, and we were so glad that we did! And it was a real treat to see that the band members not only included guitar, bass and drums, but also a keyboard (!) and a double neck pedal steel guitar (!!) - all in the hands of talented musicians. Combined with the dynamic and finely tuned vocals of Deb (aka Lyn) we were treated to an evening of musical delight as they took us through a full spectrum of great songs. We were hooked till the end! Looking forward to catching your performance again real soon, thanks!
Reviewer: Roger Johnson
Event Date: October 30th, 2021
Services Provided: Country Band, Cover Band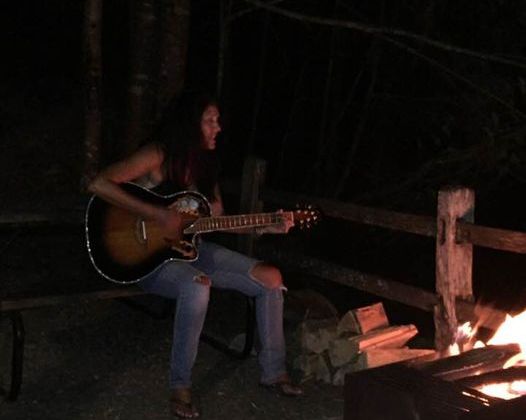 Press
Gary talks to Deb & Dave, of the band Hickory Wind, about their music backgrounds, who their musical influences are, how they go about writing their songs and more. Deb & Dave also perform three original songs during the conversation.
https://www.instagram.com/musicmakerssd https://thehickorywindband.com
Check out our most recent article written in the San Diego Voyager Magazine: 
http://sdvoyager.com/interview/meet-deborah-lynn-hickory-wind-band/
Check out our most recent pod cast by Terri Smith's Gurlz Talk Rawk:
https://www.facebook.com/TheGurlzTalkRawkShow/videos/2155586421188642/
Watch this space!
Energy, Chemistry & Music